Disability Bathrooms Worthing
The team at Plumbit are here to help you to get the very best accessible bathroom suited to you.
We have many years of experience in designing and fitting bathrooms, especially for disabled users. We always work hard to ensure that the finished product is both safe and easy to use.
We'll take into consideration the level of support needed, whether it's secure handrails, walk-in showers or a brand new wetroom. Our bespoke service means that you get a bathroom that really works for you.
Our disabled bathrooms are popular with homes and business owners around Worthing, and have been recommended for our hassle-free service and amazing prices.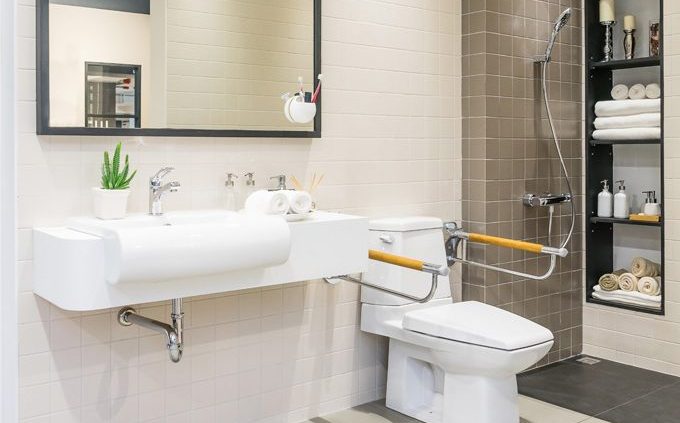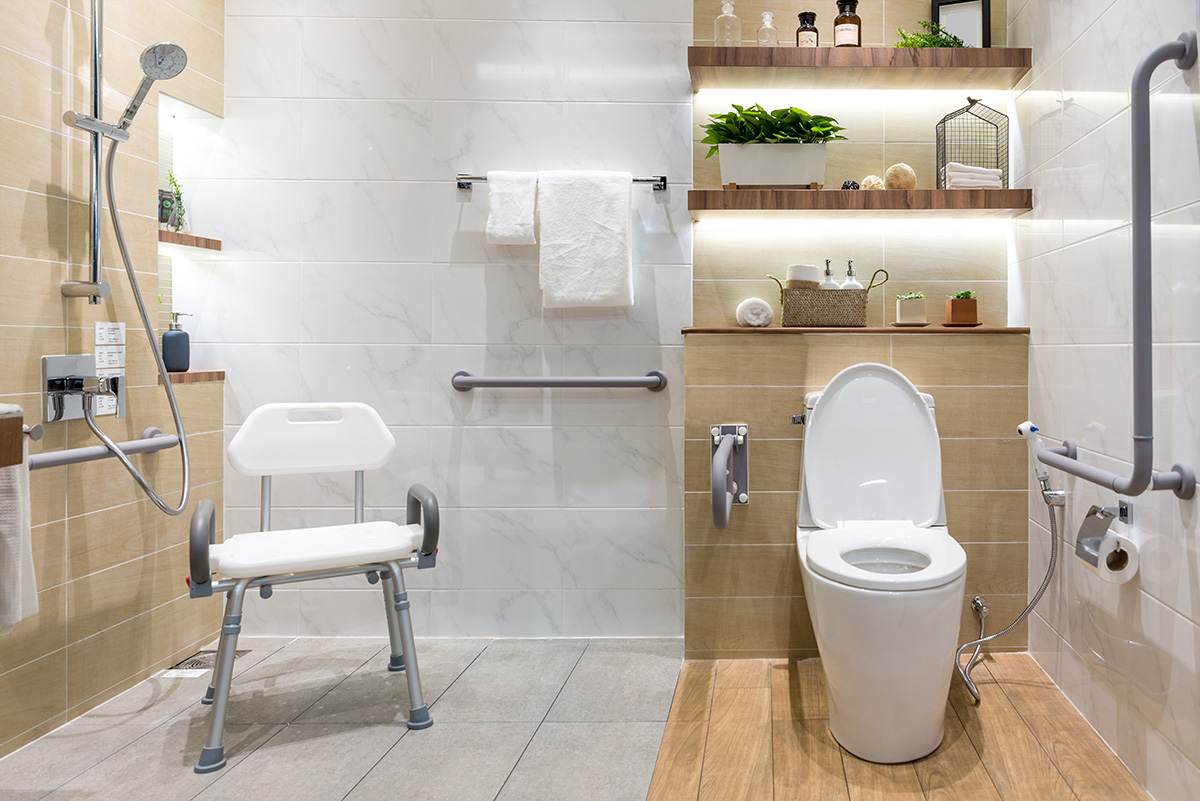 Providing bespoke bathrooms for all physical needs
In addition to installing domestic bathrooms, we also specialise in designing and installing bathrooms for those with additional physical needs or disabilities. We make sure to offer the best disability bathrooms Worthing has to offer.
Working to the same high specifications we do with all our bathrooms, all our bathroom installations are in line with Document M regulations (Document M – Access to and use of buildings) to ensure accessibility and safety. Our team can work with you to ensure that the bathroom you want and need meets your physical support requirements.
The variety of adapted bathrooms we have worked on have included redesigning the space available, utilising wet room concepts to ensure whole rooms are waterproof and wheelchair accessible, and incorporating additional safety features alongside our high specification bathroom suites.
If you or a family member require a bathroom that supports your physical needs, our team have a robust knowledge of designing and installing high quality, bespoke bathrooms, that meet the needs of anyone with additional physical requirements or disabilities. Our focus is on making the journey of adapting your bathroom easy and straightforward, with our complete in-house bathroom adaptation design and installation service.
Contact us today for more information on disability bathrooms Worthing.